ABOUT ME
I've covered fashion shows in Paris and worked the red carpet at the Grammys. I've published a novel and made hundreds of appearances on TV as a pop culture expert. As one of the top editors at PEOPLE Magazine for over a decade, I had the task of figuring out what content our 42.6 million-strong audience wanted, day in and day out.
In addition to crafting compelling narratives, I was involved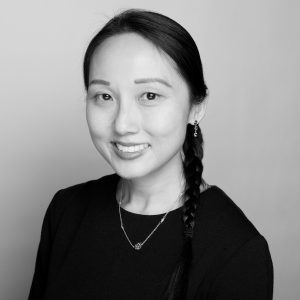 in negotiating contracts, directing focus groups and A/B testing, mentoring staffers and project-managing editorial initiatives that involved art, photo and marketing teams. Breaking down the traditional print-digital wall, I led the initial integration efforts between PEOPLE Magazine and people.com. On multiple platforms, I captured the zeitgeist and brought fun to the brand.
I left journalism in 2014 to spend more time with my family and take stock of what I wanted to do next. I had studied History and Literature at Harvard, and years later, I was learning a very different set of skills (including growth hacking techniques, Marketo and a little Ruby on Rails) as co-founder of an online community for crafters (EverCrafting).
And I wrote a mystery novel for tweens—call it an updated Nancy Drew book, starring a teen detective who codes—that's also a platform to get girls interested in STEM.
As a consultant, I bring years of top-level experience as well as an entrepreneurial spirit to help companies bolster their brands with engaging, creative content. I'm at my best dreaming up big ideas and making them happen.